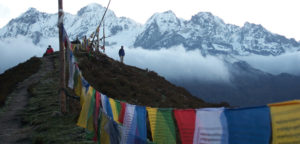 When the sweltering heat of the cities starts bothering us, we badly look for a retreat. In such a situation perhaps those who are single like me do not think much about location, weather, food and a heavy weight luggage. But, if your travel plan involves family as a whole all these concerns create a big hotchpotch and choosing the destination you want to head to turns out to be a million dollar question. Fortunately, India boasts spectacular travel destinations that can be complementary to one another to travel in all season. The present post speaks about the best places in North-East India to explore during summer season where you can expect ultimate peace and an unparalleled experience to cherish in later years.
10 Best Places to Visit in North-East India in Summer Season
Pelling, Sikkim.
Tsomgo Lake, Sikkim.
Tawang, Arunachal Pradesh.
Dzouku Valley, Nagaland.
Haflong, Assam.
Majuli, Assam.
Shillong, Meghalaya.
Cherapunji, Meghalaya..